Main content starts here, tab to start navigating
PIZZA SURVIVAL KIT INSTRUCTIONS
Step 1: REST DOUGH AND PREHEAT OVEN
- Remove the plastic from wrapped dough
- Let the dough sit on the counter to reach room temperature for about 10 minutes
- Be sure oven rack is in the middle for best results
- Pre-heat oven to 425 degrees for 20-30 minutes
Step 2: PREPARE DOUGH
Start by spreading a generous amount of flour on your counter surface. Place dough ball on the flour to retain the round shape.
Step 3: STRETCH DOUGH
Start by pushing on the dough ball from center-out to form a circle.
Pick up at edges and continue to stretch and pull until at a 10" round. A rolling pin can also be used.
Step 4: TOP YOUR PIZZA
Pick up your shaped dough and place it directly onto the parchment paper provided in kit. Work quickly to top pizza with ingredients from kit: Sauce, then cheese, and add any additional ingredients you would like.
Step 5: BAKE
Don't have a pizza peel? No problem! The kit will also include 2 parchment squares. Top pizza on parchment paper and transfer topped pizza and parchment paper into pre-heated oven directly onto the oven rack. Please note: Make the pizza on the parchment paper and transfer it into the pizza box and slide the pizza with the parchment paper directly into the oven.
Bake on the middle rack for 10-15 minutes, or until the crust is nicely browned and cheese should be bubbly.
______________________________________________________
TAKE & BAKE PIZZA INSTRUCTIONS
Step 1: PREHEAT THE OVEN TO 425 DEGREES
Using the box for support, fold the lid under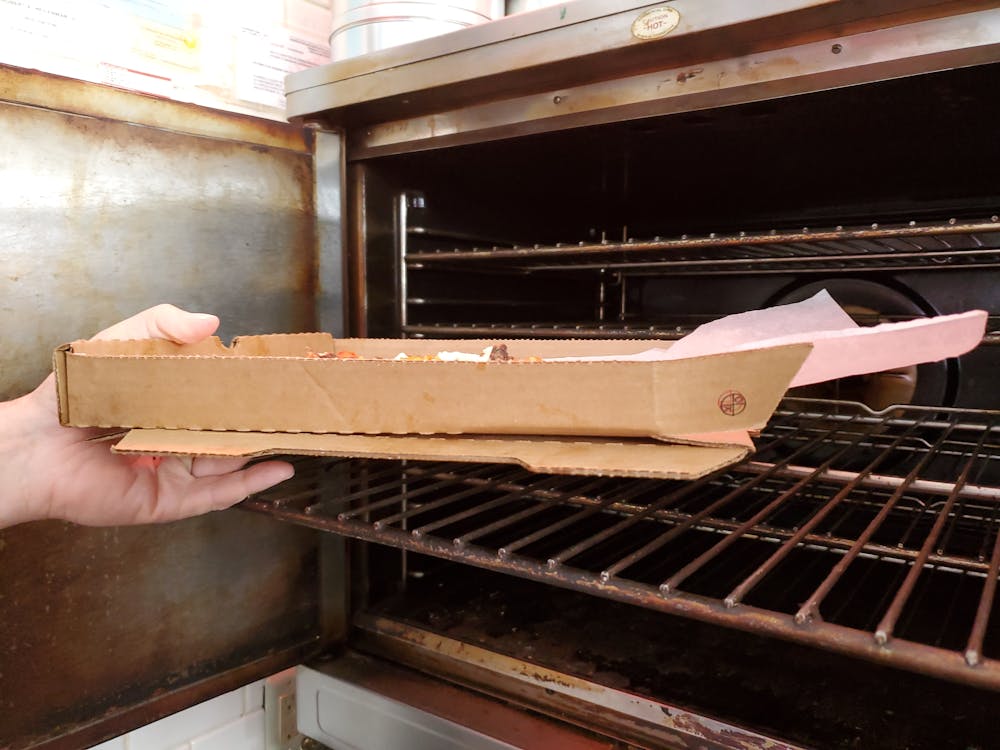 and slide pizza and parchment paper into the oven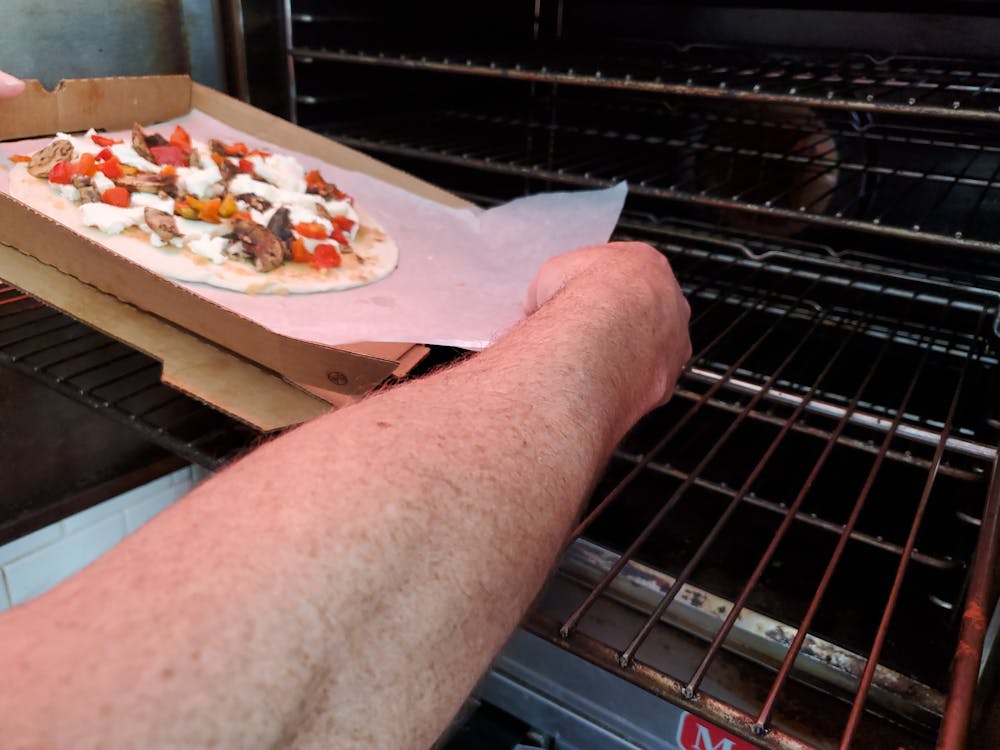 directly onto the middle rack without a baking pan. (Parchment paper will darken in color while baking.)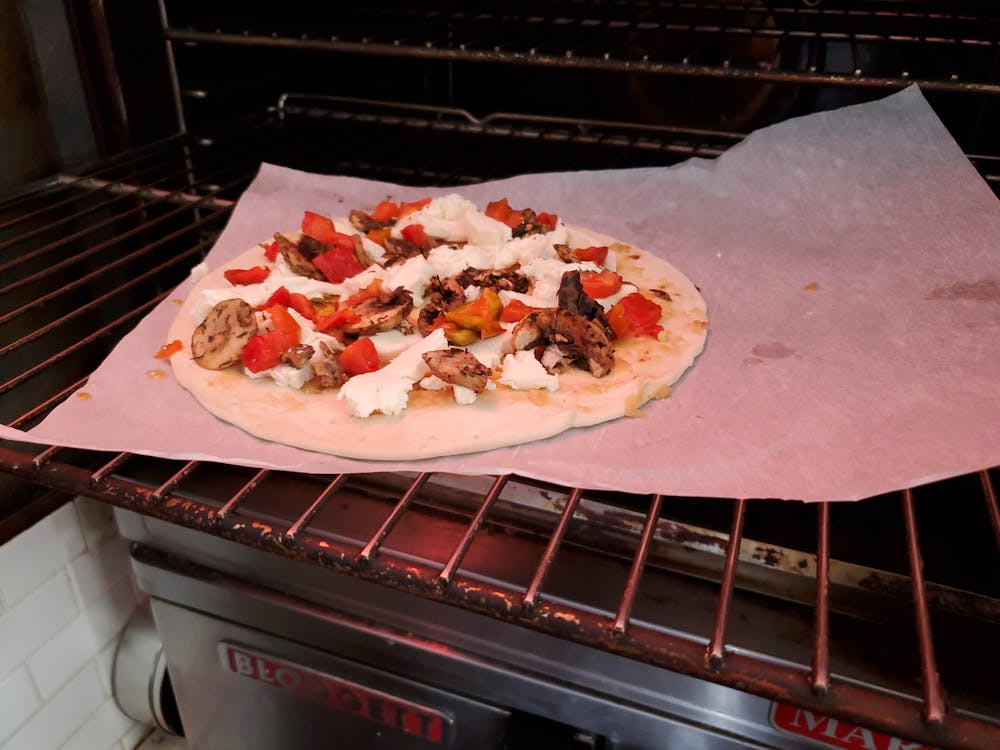 ***You will have extra ingredients to add after baking as finishing touches***
Step 2: BAKE PIZZA 10-15 MINUTES
Crust should be nicely browned, and cheese should be bubbly
Since oven temps vary, please check pizza at 8 min. and rotate as necessary.
Step 3: REMOVE PIZZA FROM OVEN
Pull pizza back into the pizza box by tugging on the corner of the parchment paper
Step 4: ADD FINISHING TOUCHES
Place the finishing toppings on the pizza.
Let pizza cool 2-4 minutes before cutting. ENJOY!